Sea Smile International Dental

Phuket.
     In Phuket, where state-of-the-art dental technologies meet exeptional, Patient-Centered and Pain-Free dental services. Located right in the heart of Patong, one of the most beautiful gems of the Andaman Sea, International Dental Phuket, Patong Beach, strives to provide patients with world-class dental services that enhance patients' lives and improve their self-confidences. As we always say,

"OUR PATIENTS BELIEVE IN US AND WE MAKE THEM BELIEVE IN THEMSELVES."
     With our patients in the heart of what we do, our goals are clear : provide world-class, accurate and affordable dental care with minimal wait times. Our dental treatments are tailored to best suit patients needs, desires and budget. Our dentist specialists are well-trained, highly qualified and have vast experience in their areas of excellence. All doctors and staff at Dental Phuket are dedicated and work together to offer a full range of dental treatments, including a Dental Extreme Makeover,a comprehensive full mouth rehabilitation, multiple dental implants and a laser tooth whitening. From the start through the completion of your treatment we do whatever it takes to provide you with the most positive dental experience and perfect dental work.
"WE DO NOT JUST TRY TO MEET YOUR EXPECTATIONS, BUT WE DO TRY TO EXCEED THEM."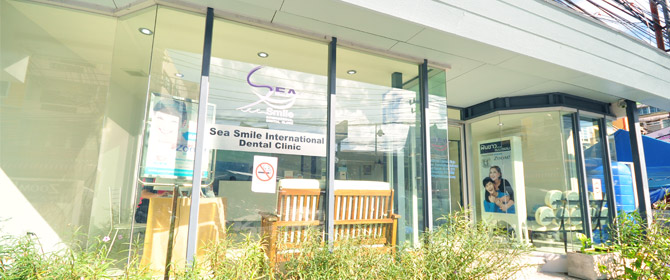 Advanced Dental Lab
      Dental technologies have come a long way and we at Dental Phuket embrace them. Employing a full range of innovative dental technologies and methods, such as 3D CAD-CAM designed Zirconium smart ceramics , the staff at our labs ensure that our doctors will provide nothing but the best dental work to our patients.
Sterilization Standards
     We truly care about the well-being of our patients. Following very strict hygiene policies, our sterilization and disinfection techniques meet the requirements of standards. Taking no risks, we essentially monitor the sterilization process to ensure that instruments and supplies are sterile when used. We consider every possibility and ensure every precaution is taken as your safety is one of our top priorities.
About Phuket Dental
     Our Dental Phuket office is set to deliver the most relaxing and comfortable vibes and present our Thai legacy through genuine Thai style decorations. With four dental rooms equipped with the most cutti ng-edge dental technologies, we employ ways to deliver exceptional and gentle dental services using the strictest sterilization techniques. Sterilization and disinfection procedures are carried out and provided to each and every one of our patients. 
     At Sea Smile International Dental Phuket, we are truly dedicated in enhancing your journey to a healthy, great smile. And our team of orthodontics can help you achieve your best smile ever with perfectly straight teeth.
Crooked or misaligned teeth go beyond being unattractive. They can actually cause serious oral health issues, not to mention emotional problems. There are a number of reasons why our teeth could grow crooked, overlapping, or twisted. Some mouths are too small in which an overcrowding of teeth causes them to mobilize or shift, while for some cases, an individual's upper and lower jaws are not properly aligned, resulting in an "over-bite" wherein excessive protrusion occurs on the upper jaw, or an "under-bite" wherein the lower jaw protrudes forward at Dental Phuket.
Overcrowded, excessively spaced (gaps), or misaligned teeth are more susceptible to wear unevenly over time, while in some individuals, such conditions can cause the teeth to simply weaken and unexpectedly fall out. More serious problems would include excessive wear, headaches, and pain in the jaws. Moreover, the chances of obtaining tooth decay and gum disease increases as difficulty in cleaning the teeth is likewise associated with such conditions at Dental Phuket.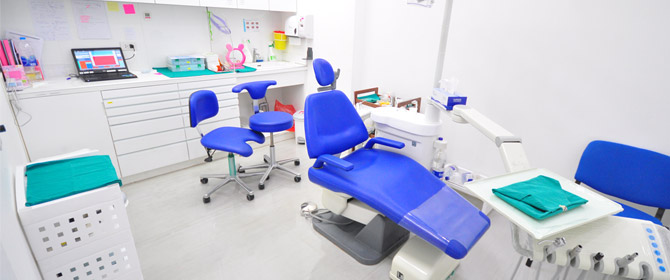 Dental Veneers are the latest and best option in creating a perfect and complete smile at Phuket.
More...

Dental Bridges is a good method to fill a space resulting from a missing tooth or teeth at Phuket.
More...

Laser Whitening is the most effective way in achieving your teeth's optimal whitening potential. With the aid of laser and modern bleaching solution at Phuket,
More...

Our latest Speedy "Groovy" dental implant offers a solution for providing a stable foundation for immediate tooth replacement that doesn't only look and feel like natural teeth but function as natural as well at Phuket.
More...

Missing teeth can create a series of problems, like strained smile, unwanted spaces, impairment of chewing functions, unhealthy gums and jawbone at Phuket,
More...

Wisdom teeth can be valuable asset to the mouth if they are healthy and properly positioned. However, problems can develop which will require their removal.
More...